Salary: $60,000 - $100,000 a year per Year
Job Type: Full time
Experience: Senior Level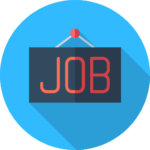 PromoStrategies, a FamilyTime LLC Business
Account Executive Promotion Coupon Operations (Remote)
Account Executive Promotion Coupon Operations | PromoStrategies, a FamilyTime LLC Business | USA
Account Executive – Promotion/Coupon Operations
Essential Duties and Responsibilities include the following. Other duties may be assigned.
Job Description:
PromoStrategies, A FamilyTime LLC business, is a marketing services business working with major Consumer Packaged Goods (CPG) companies. We are currently seeking an Account Executive for an exciting full time/permanent position based out of our corporate offices in Trumbull, CT, with the option for remote/hybrid accommodations. The Promotion/Coupon Account Executive is responsible for supporting high-profile brands/clients by handling both strategic planning and tactical execution of promotional programs, helping to support the analytical needs of specific campaigns, and ensuring the programs are designed and delivered to meet client objectives, using data driven insights.
This is a great role for someone with CPG promotional/marketing/shopper marketing experience who likes a fast paced, dynamic, numbers-driven, growing marketing segment, and enjoys unparalleled client service in a boutique agency environment. We are a close, collaborative team who enjoys working together to meet our clients' needs.
Responsibilities:
Program planning, including timeline development, budget development, tracking, optimization and reconciliation, post-promotional analyses, and internal and external reporting.
Develop effective client, vendor and retailer relationships to facilitate communication and execution to ensure that client deliverable is successfully achieved.
Research, negotiate, and plan with third-party vendors and organizations.
Support agency partners with coordination of deliverables and updates.
Communicate and interact effectively with team members and/or clients to deliver timely information and reports.
Support creation and management/review of all purchase orders and corresponding invoices.
Conduct/participate in regular status meetings with clients, vendors, and internal resources to ensure a flawless execution for each promotion.
Help maintain excellent customer service through communication and planning to anticipate and manage challenges.
Establish priorities and manage workflow and daily activities with minimal supervision.
Monitor program performance and perform metric-based analysis, identifying trends, developing root cause scenarios, and recommending appropriate adjustments.
Compile reports and analyze campaign metrics for performance as well as preparing client presentations.
Perform competitive research and organize available data to determine potential market/category/brand impact – including promotional activity timelines.
Qualifications:
Bachelors degree in Business, Marketing or Communication.
18 months of Account management and CPG marketing and promotional management experience.
Understanding of consumer or shopper journey and the promotional space within a brand's overall marketing plan.
Detail-oriented, with agility, project management and organization skills to successfully navigate frequent scope changes and manage numerous programs.
As the lead and liaison between the client and all applicable suppliers, the Account Executive must demonstrate strong communication and interpersonal skills.
Must be able to juggle multiple, and sometimes competing priorities at one time, and be flexible and nimble with the work.
To perform the Account Executive job successfully, an individual should have experience in Microsoft Office 365 (Outlook, Teams, Word, PowerPoint, and Excel – with strong Excel skills and Teams experience a plus).
What we offer:
Our company offices and remote work accommodations promote a team work environment where individuals work on various tasks, either individually or as a team, adjusting as the business needs require. Benefits include Health, Life and Disability Insurance, Family Support, 401K, and Education Reimbursement. Reasonable accommodations may be made to enable individuals with disabilities to perform the essential functions.
Job Type: Full-time
Job Type: Full-time
Pay: $60,000.00 – $100,000.00 per year
Benefits:
401(k)
401(k) matching
Dental insurance
Flexible schedule
Health insurance
Life insurance
Paid time off
Parental leave
Retirement plan
Tuition reimbursement
Vision insurance
Schedule:
COVID-19 considerations:
We will continue to prioritize employee safety.
Education:
Experience:
Consumer Packaged Goods/consumer marketing or promotion: 1 year (Preferred)
Account management: 1 year (Preferred)
Work Location: Hybrid remote in Trumbull, CT 06611
When applying state you found this job on

Pangian.com Remote Network.
<!––END––> <!––END––>