Salary: $$52,000–$58,000 a year per Year
Job Type: Full time
Experience: Senior Level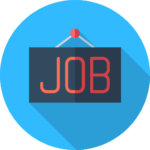 Hunter's Cooling and Heating
Administrative Assistant (Remote)
Administrative Assistant | Hunter's Cooling and Heating | Canada
Hunter's Heating is a small, family-owned HVAC business with Honest, Quality Work at the heart of all we do. We know it can sometimes be challenging for customers to trust tradespeople who come to work in their homes, and we pride ourselves on making that experience very comfortable. We love sharing information and honest advice with our customers, offering a friendly experience where each client feels like family, and going above and beyond with quality work and customer service. If you share these values and this sounds like the kind of business you would like to be a part of, please read on!
We are looking for an administrative assistant to support our business and be in charge of maintaining the overall flow of workplace operations. You will be the central point of contact for clients and employees alike and will keep track of our day-to-day business operations. A fantastic administrative assistant will free us up to connect more with customers in person, and spend less time on the computer!
We are looking for someone that can commit to full-time hours, Monday to Friday and is able to work from home with minimal distractions.
Character
friendly and personable
highly organized
honest and hardworking
enjoys solving problems
Responsibilities include:
answering the phone during business hours, taking down detailed customer information in Quickbooks for our salesperson or technicians
monitoring email and responding to customer requests
adding client info to our shared calendar so employees in the field have everything they need when they arrive at a job
ordering materials for jobs from our suppliers, and keeping up to date on pricing and stock availability
paying suppliers
adding supplier invoices to quickbooks to create job costing
following up with customers after their installation, to ask for a review, ensure warranty information is submitted, permit is inspected and that they had a good experience
social media posting and responding
scanning receipts and other documents to our bookkeeper
liaising with our partner electrical company about permits
finding efficiencies and sharing new perspectives of how we can make our business run smoother, or improve the customer experience.
Qualifications
excellent communication skills in English
knowledge of the Calgary area, as planning the jobs to be close to each other is important for efficiency
some knowledge of HVAC would be an asset
1+ years Experience with using Jobber
experience using Quickbooks Online and Dropbox
bookkeeping knowledge would be an asset and the job could be reworked to include both administrative assistant and bookkeeping duties.
We thank all applicants for their interest in this position, only qualified candidates will be contacted for an interview.
SequentialHR + Recruiting is a boutique recruitment firm with a national presence. We strive on building great relationships and communication with both our clients and candidates.
To learn more about SequentialHR + Recruitment please visit us at sequentialhr.com
When applying state you found this job on

Pangian.com Remote Network.
<!––END––> <!––END––>