Salary: Competitive Salary
Job Type: Full time
Experience: Senior Level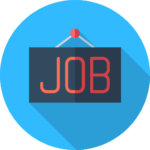 Flapen Limited
Amazon E Commerce Specialist (Remote)
Amazon E Commerce Specialist | Flapen Limited | Worldwide
Fully REMOTE Position
How To Apply:
https://form.smartsuite.com/smvpit92/6cxtId6r5Q
Job Description:
We're searching for a proficient and motivated Amazon E-commerce Specialist to join our growing team. This individual will be responsible for managing our brand portfolio on the Amazon marketplace from A-Z as well as spearheading new product launches. This role encompasses a wide range of duties, including product optimization, marketing strategy implementation, customer service improvement, and sales performance enhancement.
Role & responsibilities
1. Develop and implement comprehensive strategies to manage our brand on Amazon.
2. Lead the process of launching new products on Amazon, from the initial development stages through to successful inauguration and beyond.
3. Collaborate closely with our sales, marketing, and product development teams to create and enact marketing strategies that effectively highlight our products and boost sales.
4. Analyze market trends, competitor behavior, and customer reviews regularly to inform product development and marketing tactics.
5. Communicate with the operations team to streamline supply chain processes and ensure efficiency.
6. Develop a profound understanding of the Amazon algorithm to maximize visibility and sales.
7. Monitor and improve the quality of our product listings and ratings.
8. Implement Amazon SEO strategies to optimize product listings for improved visibility and ranking.
9. Oversee promotional campaigns to drive sales growth.
10. Monitor and respond to customer feedback and reviews, implementing strategies to improve customer satisfaction where necessary.
Preferred candidate profile
1. Bachelor's degree in Marketing, Business, or related field.
2. Proven experience in Amazon e-commerce, particularly in brand management and product launches.
3. Solid understanding of the Amazon Marketplace, including its algorithms and best seller practices.
4. Solid analytic abilities for reviewing sales data, market trends, and conducting competitive analysis.
5. Exceptional communication and presentation skills, capable of engaging a variety of stakeholders.
6. Proficiency in using Amazon Seller Central and related software.
7. Exceptional project management skills, with the ability to prioritize tasks and meet strict deadlines.
8. Strong customer service orientation, with the ability to resolve customer issues efficiently and professionally.
So, if you're a dedicated professional with a passion for e-commerce, eager to join a vibrant, forward-thinking team, don't hesitate apply now at
https://form.smartsuite.com/smvpit92/6cxtId6r5Q
New

New

New
Load more listings
<!––This code reminds users that pangian refer them the job 11/1/2018––>
When applying state you found this job on

Pangian.com Remote Network.
<!––END––> <!––END––>