Salary: $R800 000 a year per Year
Job Type: Full time
Experience: Senior Level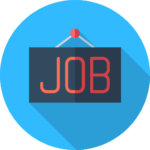 BTG Recruit
Azure Cloud Solution Architect (Remote)
Azure Cloud Solution Architect | BTG Recruit | Kenya
Azure Cloud Solution Architect sought to work remotely from South Africa. Our client is a privately held company with a worldwide presence employing over 4,500 employees globally. They are looking for a highly motivated and passionate Cloud Solution Architect to join their dynamic Platform and Networking team and play a key role in driving high priority initiatives to provide cloud native architecture and design solutions that are secure, reliable, scalable, and highly available. This role would also assist with applications deployments and give recommendations on how to move from IaaS (infrastructure as a service) to PaaS services.
The responsibilities for this role include contributing to and leading the development of technical design patterns, principles and architectures; educating project teams on Azure technology options, benefits and costs; ensuring proper cost tagging processes for all public cloud services; assisting the IT Asset Management team with budget chargeback support; interpreting analytical tools for network design enhancement: analysing complex environments to develop and promote solutions that meet diverse requirements; providing strong customer service and fostering collaboration between project teams and IT partners; mentoring technical staff, growing the team's talent depth; working closely with other technology teams and delivery partners to ensure the network is well-designed and holistically executed; and actively participating in planning meetings with application development teams and senior leaders.
Applicants should possess a minimum of 5 years of experience in architecting, planning, implementing, and maintaining Microsoft infrastructure technologies, with advanced expertise in architecting and troubleshooting complex networks. Your experience should include 5+ years of experience in infrastructure support, design, migration, and implementation of Microsoft technologies, particularly Active Directory. Candidates should be familiar with public cloud networking constructs (GCP, Azure, AWS), have 5+ years of direct experience with Azure infrastructure (Compute, Networking, Storage), and possess in-depth knowledge of Microsoft core platform technologies based on Windows Server. Additionally, a strong overall knowledge of Cisco switches and routing is required, along with a demonstrated ability to facilitate collaborative decision-making, conflict resolution, and follow-through. Microsoft Cloud certifications and experience with Azure Platform as a Service products (App Services, Notification Hub, Event Hub, Functions, Cosmos, Table Storage) are essential. Experience with PowerShell /Terraform Scripting would be an asset.
The ideal candidate should have a successful track record in working across organizational boundaries, bringing together people with diverse perspectives and experience to find solutions to complex technical issues.
Since the role can be done remotely, candidates can be based in JHB, Durban or Cape Town so long as they you have good Internet access (50MB Min) and have a plan for Load Shedding when impacted. You may be expected to be in the office if the manager requires it from time to time.
The role would suit someone with a strong technical aptitude, experience with a wide variety of technologies and the ability to rapidly learn and, if required, evaluate new tools or technology. It will call on your proficiency in English and excellent verbal and written communication skills. It would be great if you are also fluent in French, Portuguese, German or Spanish. The successful candidate should be capable of working autonomously, be resourceful, possess a sense of initiative and a have a great team spirit. If this describes you and you are looking for an environment where you will be able to develop professionally and build a rewarding career, then we would love to hear from you. Please send your CV without delay.
Job Types: Full-time, Permanent
Salary: From R800,000.00 per year
COVID-19 considerations:
Remote position
Experience:
Azure: 5 years (Required)
Network infrastructure: 5 years (Required)
When applying state you found this job on

Pangian.com Remote Network.
<!––END––> <!––END––>