Salary: Competitive Salary
Job Type: Full time
Experience: Senior Level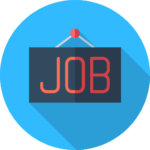 AssessFirst 🦄
Business Development Representative (Remote)
Business Development Representative | AssessFirst 🦄 |UK
🦄 We are AssessFirst and we make success predictable!
Our mission: Disrupt the world of recruitment and change attitudes...
🦄 We are AssessFirst and we make success predictable!Our mission: Disrupt the world of recruitment and change attitudesthrough our predictive recruitment solution. We are convinced that aperson's personality, potential and motivation are a much morepowerful indicator of success than a CV or a degree. We are currentlypartnered with 3,500+ clients in over 40 countries and 2022 saw theprioritisation of bringing AssessFirst's capabilities to the UKmarket.Your goal: Generate and qualify high-quality inbound and outboundenterprise and SME leads for the UK marketYour role: Raise awareness of AssessFirst in the UK market, sparkinginterest from HR Directors and Talent Acquisition leaders for theAssessFirst toolset and informing them how it can benefit them and theirbusinesses. Qualify leads and generate new client meetings for AccountExecutives, providing accurate information to the AE's with theultimate goal of assisting the successful closing of new business.To do this, you will:Identify potential prospects and generate original and creative contentto stand out from the crowdContact prospects (via email/telephone) to understand their needsObtain qualified appointments for Account ExecutivesAttend events and generate leads face-to-faceContribute to the continuous improvement of sales techniquesYour future team:Today's team is made up of 1 fellow BDR + a great manager,Marine.Find out what the team has to say on our Glassdoor page!How you'll succeed in this job:You're driven by the competitive spirit to surpass yourself andyour objectives to take us further.You have energy to spare to maintain a high level of commitment whencommunicating with prospects.You're lazy! If there's an opportunity to automate a lowadded-value task, you'll jump at it.You know how to be proactive and don't hesitate to take theinitiative to try out new ways of doing things in order to improve yourKPIs.What we need from you:Proficient English speaker 🇬🇧At least 12 months' experience working in a phone-based salesroleYou live in the UKYou are confident and happy to pick up the phoneYou are happy with working fully remoteYou are a real Sherlock Holmes. Finding information/contact details onthe web is no difficulty for you 🔎You don't take "no" for an answer. If the door is locked, yougo through the window! 💪What you'll get from us:Autonomy 🫵 There is a lot of space in AssessFirst: make sure to takeit.A really dynamic environment. Get ready, you need to follow our fastrhythm!£35,000 basic salary + £16,000 uncapped OTEPrivate healthcare, pension contribution, life assuranceFull home-working set-up25 days annual leave + bank holidaysFreedom: This is a fully remote position with regular meet-ups in theUK and France Show more Show lessTagged as: remote, remote job, virtual, Virtual Job,virtual position, Work at Home, work from home
New

New

New

New

New

New

New

New

New
Load more listings
When applying state you found this job on

Pangian.com Remote Network.