Salary: Competitive Salary
Job Type: Full time
Experience: Senior Level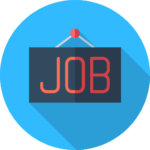 Vaco, LLC
Design Specialist (Remote)
Design Specialist | Vaco, LLC | United States
Vaco is hiring for a Design Specialist in Jacksonville, Florida.  This is a direct hire opportunity that is onsite, schedule in Monday-Friday, 7:30am-3:30pm.  
POSITION SUMMARY:
Assists and partners with the Creative Services team in the development of packaging, advertising, collateral materials, point-of-purchase displays, digital communications, and customized projects as needed and directed by workflow or other need. Works closely with the Creative Services team to create packaging prototypes, assist in packaging production, and in the processing of digital assets of all kinds, as required.
ESSENTIAL JOB FUNCTIONS & RESPONSIBILITIES:
•    Partner with Graphic Designers to create packaging and display prototypes for customer presentations for Line Reviews and customer presentations throughout the year and especially in support of Back-to-School (BTS) efforts.
•    Provide backup to the Promo Production team, for the development of artwork for Promotional Products orders. Ensure order status communications with Customer Service.
•    Provide support for the Graphic Designers, Production Specialists and Digital Asset Management (DAM) Specialist in all aspects of their project needs, including design, production and pre-flight, hand-assembly of comps, processing of digital images, and design assistance of any measure, as needed or requested by the team.
•    Follow all industry standard practices and company-specific needs in the development of electronic data files for use in print or electronic reproduction of assets. Ensure mechanical accuracy and consistency of data files using any of the Adobe Creative Cloud software tools, with an emphasis on Illustrator, InDesign and Photoshop.
•    Actively participate in team-assigned projects and assist in helping achieve goals with dynamically evolving customer and company opportunities with an emphasis on the needs of the Product Management Group (PMG), of which Creative Services is part of.
•    Collaborate with the Traffic Coordinator to assist with project workflow on any needs, with a focus on rapid response requests to help ensure project milestones and scheduling deadlines of the Creative Team are met.
•    Partner with and provide redundancy for, Promo Production and Customer Service teams in all aspects related to producing custom or provided artwork for Promotional Products orders, including direct communications with these teams to ensure accuracy and quality of imprint using any of our print methods: Screen, Pad or UV.
•    Actively participate as needed or requested, in design projects to develop original visual designs, copywriting and communication in response to the directional objectives outlined in Creative Briefs, discussions or other communications.
•    Assist with any needs of the Creative Services Team in whole or in part, as needed to achieve creative, business or operational goals as required or requested.
EDUCATION AND EXPERIENCE REQUIREMENTS:
Bachelor of Art in Graphic Design preferred. Some related experience in the field of Graphic Design, or internships is preferable. Portfolio of work required. 
SKILLS REQUIRED:
Position requires demonstrated proficiency with the latest Adobe Creative Cloud suite of software with an emphasis on Illustrator, Photoshop and InDesign on the Apple Macintosh platform. Strong communication, organization and collaboration skills are expected.
When applying state you found this job on

Pangian.com Remote Network.
<!––END––> <!––END––>