Salary: Competitive Salary
Job Type: Full time
Experience: Senior Level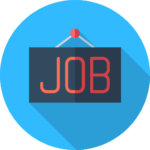 Elumicate Inc.
Developer Lead (Remote)
Developer Lead | Elumicate Inc. | Canada
Location: Remote
About Us: We are on a mission to unleash the power of real-world data by building a global Vision Network. In today's Information Age, while data reigns supreme and its ownership and control by governments and large corporations create inefficiencies and hinder widespread access. We're building a Smart Vision Network that is owned by the people to capture and deliver real-world data securely, anonymously, and transparently that will serve to provide an enhanced quality of life.
Our Passion: We are not just building a platform; we are pioneering a movement. We are looking for someone who shares our fervor, who believes in the transformative power of the Elumicate Smart Vision Network, and who is ready to join us in embracing the future. This is not just a job; it's a call to be part of a revolution that drives progress and positive change.
Job Role: As the Lead Developer in a fast-growing startup, you will play a pivotal role working with the team to set the technical direction and help complete the initial product offering / MVP. The right candidate will show a passion for our mission and thrive in a fast-changing environment. With a love for technology, a constant desire to learn new and upcoming technologies, and a solid understanding of the dev environment, you will help the team make key decisions around technology use and growth.
Key Responsibilities:
Make technical recommendations with a clear vision for our platform.
Development and deploy key technologies.
Have a solid understanding of the company's mission and tech stacks.
Collaborate with the team to align the technical vision with business objectives.
Ensure the platform's scalability, security, and user experience.
Requirements:
Proven experience in coding and software development.
Solid understanding of blockchain technology.
Experience working with tech teams and managing projects.
Strong problem-solving skills and innovative thinking.
Strong team ethics and communication skills.
A passion for Elumicate's mission and vision.
Performance Expectations:
You will be working in a fast-moving environment with shortened timelines. We are looking for a team member who wants to put in their all to ensure the success of the project. The right candidate will bring their passion to the project to ensure success.
Compensation:
Competitive salary.
Project ownership through token allocation
Company ownership for the right candidate
Challenges and Opportunities:
We are seeking an energetic and passionate individual who wants to use their knowledge and experience to push themselves and the team to new heights. This is
Product launch: Bringing our vision to life and introducing it to the market. This includes working with Frontend, backend, web, android, and IOS app technologies.
Camera onboarding: Ensuring seamless integration and data capture. Includes WebRTC, P2P, RTSP, and other video streaming methods.
Blockchain: Working with smart contracts for token rewards and NFT allocation.
Job Types: Freelance, Permanent, Full-time
Salary: $84,025.00-$92,298.00 per year
Benefits:
Flexible schedule
Work from home
Flexible Language Requirement:
Schedule:
10 hour shift
8 hour shift
Work Location: In person
When applying state you found this job on

Pangian.com Remote Network.
<!––END––> <!––END––>