Salary: Competitive Salary
Job Type: Full time
Experience: Senior Level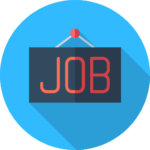 TeleCMI Technologies Private Limited
Digital Marketing Lead (Remote)
Digital Marketing Lead | TeleCMI Technologies Private Limited | Worldwide
Greetings From TeleCMI Technologies Private Limited
Company Website: https://telecmi.com
Role/Designation: Digital Marketing Lead / Digital Marketing Manager
Job Description
Full Time – Remote /Work from Home – Chennai
Key Responsibilities:
Developing and executing comprehensive digital marketing campaigns across various channels, including social media, email, search engine marketing, and display advertising.
Min 6+ years' experience working in Product Marketing or Digital Marketing Role
Experience working in a B2B SaaS, high growth technology, or equivalent sector.
Driving Marketing projects for USA and Indian Market preferred.
Manage digital marketing budgets and ensure that campaigns are delivered within budget.
Manage the creation and implementation of integrated digital campaigns, including email marketing, social media advertising, SEO/SEM, and display advertising.
Collaborate with internal teams, such as sales, product, and design, to ensure that digital campaigns are aligned with overall business strategy.
Stay up-to-date with industry trends and changes in the digital marketing landscape, recommending new tactics and strategies to improve performance.
Manage relationships with external agencies and vendors, ensuring that deliverables are high quality and meet business requirements.
Conducting market research and analyzing data to identify target audiences, competitor activity, and industry trends.
Managing and optimizing website content, landing pages, and lead generation forms to improve conversion rates.
Managing the company's website, ensuring it is optimized for search engines, user-friendly, and up-to-date.
Managing and growing the company's social media presence, including creating engaging content and analyzing engagement metrics.
Requirements:
6+ years of experience in digital marketing, with a focus on driving customer acquisition and revenue growth.
Ability to communicate data and results effectively with stakeholders across marketing, product, and business teams
Excellent analytical skills, with the ability to analyze data and make data-driven decisions.
Excellent communication and collaboration skills, with the ability to work effectively with cross-functional teams.
Strong knowledge of digital marketing platforms, including email marketing, social media advertising, SEO/SEM, and display advertising.
Preferred:
· Experience in B2B marketing with SAAS
Job Type: Full-time
Salary: Up to ₹2,000,000.00 per year
Benefits:
Health insurance
Provident Fund
Work from home
Schedule:
Day shift
Monday to Friday
Supplemental pay types:
Education:
Experience:
Digital marketing: 1 year (Preferred)
total work: 1 year (Preferred)
Work Location: Remote
Speak with the employer
+91 9840764771
When applying state you found this job on

Pangian.com Remote Network.
<!––END––> <!––END––>