Salary: $400 - $450 GBP Per Day per Year
Job Type: Full time
Experience: Senior Level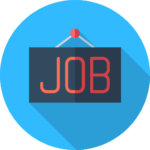 Randstad CPE
Fire Safety Project Manager (Remote)
Fire Safety Project Manager | Randstad CPE | UK
Exciting opportunity working with one of London's most recognised Local Authorities, currently my client are in the market for an experience Fire Safety Project Manager to oversee the delivery of Fire Safety improvement works across the councils entire Affordable Housing portfolio.
Role Responsibilities:
To deliver all planned fire improvement works from Fire Risk Assessments through to the replacement of fire doors and fire systems etc…
Working very closely with the Building Services, Health and Safety and Housing teams in relation to services under this post's responsibility.
Responsible for the inspection of the current Affordable Housing portfolios Fire Safety measures.
Scope fire improvement works and prepare specifications in accordance with the block fire risk assessment, Fire Safety Standards and framework contracts.
Carryout handover inspections on completed works maintaining good records of all inspections.
Essential Experience:
Have good knowledge of Local Authority procedures, policies and standards which are relevant to their role.
To have good financial cost control and experience in financial management of fire improvement works.
Strong background of working on similar Fire improvements projects within housing.
Have an expert level understanding of all the current regulations surrounding Fire Safety and Health & Safety.
Have some form of Fire Safety qualifications or certifications.
Please apply with your CV within and Scott MacLean from the Public Sector Team will be in touch.
Still searching? Not all of our vacancies are on our website yet. We're happy to provide a tailored careers guidance service, so for the best chance of finding your ideal opportunity, get in touch with one of our specialist consultants and we will be able to support you with your job search.
Randstad CPE values diversity and promotes equality. No terminology in this advert is intended to discriminate against any of the protected characteristics that fall under the Equality Act 2010. We encourage and welcome applications from all sections of society and are more than happy to discuss reasonable adjustments and/or additional arrangements as required to support your application.
Candidates must be eligible to live and work in the UK.
For the purposes of the Conduct Regulations 2003, when advertising permanent vacancies we are acting as an Employment Agency, and when advertising temporary/contract vacancies we are acting as an Employment Business.
When applying state you found this job on

Pangian.com Remote Network.
<!––END––> <!––END––>