Salary: Competitive Salary
Job Type: Full time
Experience: Senior Level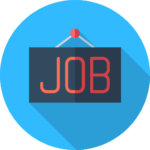 Saka Recruitment Espana
French Customer Service Representative (Remote)
French Customer Service Representative | Saka Recruitment Espana | Italy
Position: Multilingual Customer Service Representative
Location: Portugal (Relocation Package Provided)
Languages: French, Spanish, German, Dutch. Hebrew, Polish, Danish
Company Overview: Recruiting for a leading international company dedicated to providing exceptional products/services to a diverse global clientele. With a strong commitment to customer satisfaction, we are expanding our Customer Service team to include multilingual professionals who can effectively communicate and assist our valued customers in their preferred languages.
Role Overview: As a Multilingual Customer Service Representative, you will play a pivotal role in ensuring the highest level of customer satisfaction for our clients across various markets. Your linguistic skills and customer-centric attitude will enable you to provide top-notch assistance to our customers, addressing inquiries, resolving issues, and offering support through various communication channels.
Key Responsibilities:
Communicate with customers primarily via phone, email, and chat, providing prompt and accurate assistance in the languages of French, Spanish, German, Dutch, and English.
Address customer inquiries, troubleshoot issues, and provide resolutions to ensure a seamless customer experience.
Build and maintain strong customer relationships through active listening, empathy, and effective communication.
Collaborate with cross-functional teams to escalate and resolve complex cases, ensuring timely resolution and customer satisfaction.
Document customer interactions, transactions, and case details accurately in the CRM system.
Stay up-to-date with product/service knowledge and company policies to provide accurate information to customers.
Assist in the development and improvement of customer service processes and procedures.
Qualifications:
Fluency in one or more of the following languages: French, Spanish, German, Dutch, and English (proficiency in multiple languages is a strong asset).
Excellent verbal and written communication skills in all required languages, with a keen attention to detail.
Previous customer service experience is preferred, with a proven track record of delivering exceptional customer support.
Strong problem-solving abilities and the capacity to handle challenging customer situations with professionalism and empathy.
Adaptability to a fast-paced, dynamic work environment.
Tech-savviness and familiarity with CRM systems and other customer service tools.
Strong organizational skills and the ability to prioritize tasks effectively.
Positive attitude, team player, and willingness to go the extra mile to ensure customer satisfaction.
Benefits:
Competitive salary package
Comprehensive training program
Relocation package for eligible candidates
Opportunity to work in a diverse and inclusive multinational environment
Career growth and development prospects
If you are passionate about delivering outstanding customer service and have a knack for languages, we encourage you to apply for the Multilingual Customer Service Representative position. Please submit your CV along with a cover letter highlighting your language skills and customer service experience.
Please share your CV to junaid@sakagroup.ae
Join our team and contribute to our mission of providing exceptional customer experiences worldwide!
Job Type: Full-time
Salary: €11,000.00 – €15,000.00 per year
Application Question(s):
Can you write what languages do you speak?
What is your native Language?
Are you willing to relocate to Either Greece or to Portugal?
License/Certification:
EU Work Permit (Required)
Work Location: Remote
When applying state you found this job on

Pangian.com Remote Network.
<!––END––> <!––END––>