Salary: Competitive Salary
Job Type: Full time
Experience: Senior Level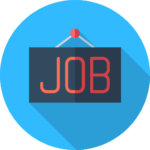 DAYBREAKER
Graphic Design Internship (Remote)
Graphic Design Internship | DAYBREAKER | United States
Daybreaker is looking to bring on a stellar Graphic Design Intern for the summer to join our powerhouse team that is rolling out amazing projects in the next few months. Please share a link to your portfolio — we will not consider you without a link to your work.
Daybreaker is a growing movement with a ton of projects to work on. From our city expansion, to global partnerships (from GE, Casper, IBM, New Balance, and more), to event collateral and social media branding the opportunities to build your portfolio are huge!
Day to day duties:
Creating digital and print promotional material events
Maintaining & organizing photo library
Working on social media & content channel graphics and conceptualization
Supporting social media management, engagement and community building
Assisting the team with any and all needs (we are a family and we help each other out)
We're looking to support the growth of a bright student who is looking to dive in and flex their creative muscles.
GET READY TO //
Join the hardworking and tight-knit Daybreaker HQ team at our beautiful sunlit office in Williamsburg, Brooklyn!
Build a brand whose mission is to inspire people to live happier and healthier lives, to break out of their shells and fully express themselves, to practice mindfulness and empathy every day, and to wake up once a month to dance their faces off of feel gloriously good while doing so
Work alongside Daybreaker co-founders and serial social entrepreneurs Radha Agrawal (Co-Founder of THINX & Super Sprowtz)
Collaborate with an international community of amazing Producers committed to growing the Daybreaker movement and creating unique experiences around the world — you can consider these folks your new global family
Invitations to exclusive events such as art exhibitions, underground dance parties, startup mixers, family dinners, and mindful experiences
Build on support from our PR team, who has landed Daybreaker major features in leading publications like The New York Times, GQ, Saturday Night Live, and The Washington Post
Collaborate with the incredible Daybreaker producers around the world to help sell out their events!
If this sounds like your dream job, and you're serious about the role,then we would love to receive your application. We're excited to chat with you!
YOU'LL NEED //
Proficient in Adobe Photoshop + Illustrator (all other Adobe CS programs are pluses)
Social Media Savvy.
Works well under pressure and short time frames.
Hard working
Outgoing
Passionate
Creative
When applying state you found this job on

Pangian.com Remote Network.
<!––END––> <!––END––>