Salary: Competitive Salary
Job Type: Full time
Experience: Senior Level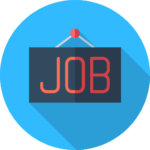 Magic
Inbound Sales Manager For Pooling (Remote)
Inbound Sales Manager For Pooling | Magic | Brazil
About Magic
Magic is a leading modern outsourcing platform that connects SMBs to high-quality remote workers, from SDRs to virtual assistants and more. With roots in Silicon Valley, and backing from top venture capitalists, our workers are supercharged with a combination of the latest AI technology and training.
Background

Our company came out of Y Combinator in 2015. Since then we've grown to 1000+ remote workers, with strong venture-backing (including Sequoia Capital) and over $30M in funding to date. We are fully remote across Asia and US time zones.
Why this role exists
We are pooling for an Inbound Sales Manager at this time as we are projecting growth for our inbound sales team, this role will be reporting directly to the Head of Sales, you will be helping manage the day-to-day operations of the inbound sales team, focusing on closing new business deals.
The impact you'll make
1. Sales Strategy and Planning:
You will be responsible for developing and implementing effective sales plans that drive revenue growth and profitability
You will use your expertise to analyze market trends and results to determine annual unit and gross-profit plans. Your B2B sales plan will be instrumental in achieving the company's sales goals.
You will establish sales objectives by forecasting annual sales quotas for the sales team and projecting expected sales volumes and profit.
2. Sales Team Management:
You will be responsible for recruiting, supervising, and managing the performance of the sales team.
You will train, counsel and discipline employees to maintain their job results and plan, monitor, and appraise their performance.
3. Sales Operations:
You will track changing trends, economic indicators, competitors, supply, and demand to maintain sales volume.
You will also schedule and assign employees, follow up on work results, and create weekly, quarterly, and annual sales reports for key management
4. Professional Development:
To stay ahead of the curve, you will maintain your professional and technical knowledge by attending educational workshops, reviewing professional publications, establishing personal networks, and participating in professional societies.
5. Team Collaboration:
You will work closely with the Head of Sales and other key stakeholders to ensure that the sales team is aligned with the company's overall goals and objectives.
3+ years leading a full sales cycle Inbound sales team
5+ years of B2B Inbound sales experience for organizations in the US & Canada.
B2B Sales experience targeted towards small to medium size businesses is a must
Proven Inbound sales management track record of hiring, training, coaching, and motivating a sales team.
Experience with target account selling, solution selling, and/or consultative sales techniques; knowledge of SPIN and Challenger methodologies is a plus.
Experience managing all aspects of the Inbound sales process and driving accountability through pipeline management.
Ability to make data-driven decisions, understand funnel metrics and forecast team pipelines & targets.
Experience working in a startup environment.
Exceptional written and verbal communication skills.
Your superpowers are…
Meeting sales goals & KPIs
Negotiation skills
Selling to customer needs
Motivation for sales
Sales planning and KPI formation
Process-oriented
Pipeline management
Metric breakdowns
Coaching
Managing processes
Market knowledge
You should apply if…
You possess a demonstrated history of successfully guiding and overseeing a proactive sales team.
Your unwavering motivation and dedication are evident in your ability to surpass inbound sales targets and key performance indicators.
Your expertise in inbound sales strategies, including cold calling, email marketing, and social selling, are a valuable asset to any team.
You exhibit unwavering reliability and possess a "Get Stuff Done" (GSD) mentality, even in the face of external challenges.
You are a person of your word who consistently follows through with your commitments, no matter how big or small.
Your hyper-organized approach to work allows you to stay on top of tasks and meet deadlines with ease.
Your proactive nature enables you to anticipate potential issues before they arise, and you are not afraid to challenge the status quo to create solutions.
Communication is key in any role, and you excel at over-communicating to ensure everyone is on the same page.
Working remotely is your cup of tea, and you thrive in a digital work environment. You are tech-savvy and proficient with tools like G-Drive, Slack, Notion, and other modern reporting tools.
You are an avid learner who enjoys acquiring new knowledge and skills, be it through reading, listening, doing, or exploring.
You are always looking for ways to improve and elevate your personal and professional growth through self-directed learning.
When applying state you found this job on

Pangian.com Remote Network.
<!––END––> <!––END––>