Salary: Competitive Salary
Job Type: Full time
Experience: Senior Level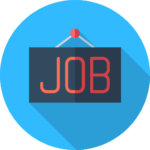 KKBC
Media Planning Manager (Remote)
Media Planning Manager | KKBC | Worldwide
Benefits Package:
Basic Salary: 7,5 Lacs – 9 Lacs Per Annum (based on personal experience)
WFH allowance: Maximum 8,000 Rupees (once & reimbursement)
Employee Engagement
Summary:
As Media Planning Manager you will assist the Media team to manage a portfolio of all media platforms and help them deliver against agreed clients' media KPIs and objectives.
Responsibility:
Conducts media research, evaluates data; develops points of view; understands systems applications; and understands various media and their applications against client strategies/goals.
Undertake key initiatives/business solutions with clients' goals, business objectives, and priorities.
Ensure engagement in strategic discussions and ideation process for building a holistic solution for client's needs, build capabilities across key digital platforms
Translate the business requirements and strategic direction into an actionable process and work closely with related departments (Digital Marketing, Marketing Operations, etc)
Overall account stewardship to ensure communication strategy and implementation are in sync with clients' business direction
Delegates to and works with those more juniors on daily tasks in order to grow the Assistant's knowledge base and expand individual management skills
Identifying target audiences and analyzing their behavior, characteristics, and routines.
Choosing the best media outlet combination for different campaigns.
Preparing and presenting campaign proposals to clients.
Monitoring media trends of all channels, including magazines, blogs, and television.
Assessing the success of media advertising plans and campaigns.
Proofreading all advertisements and marketing campaigns before release.
Requirements:
Manager-level experience in Media Operations
Has a background primarily in Media planning & operation
Has experience in regional (APAC, across the APAC region, etc.) media campaigns
Has experience managing another more junior manager
Mature and stable personality
International, high English ability
Bachelor's degree in marketing or relevant field.
A minimum of 3 years experience as a media planner or in a similar role.
Excellent knowledge of analytics tools and campaign evaluation metrics.
An analytical mind with a creative eye.
Technical Requirements:
Has own working space
Fast internet connection
PC or laptop with sufficient specifications
Job Type: Full-time
Salary: ₹750,000.00 – ₹900,000.00 per year
Benefits:
Provident Fund
Work from home
Schedule:
Day shift
Monday to Friday
Application Question(s):
Are you willing to undergo a background check, in accordance with local law/regulations?
We must fill this position urgently. Can you start immediately in 2 weeks?
Tell us your current annual salary (in Lacs)
Tell us your expected annual salary (in Lacs)
How many years of Digital Marketing/Marketing Agency Industry experience do you currently have?
Education:
Experience:
Media planning: 3 years (Required)
Language:
Professional English (Required)
Work Location: Remote
When applying state you found this job on

Pangian.com Remote Network.
<!––END––> <!––END––>