Salary: Competitive Salary
Job Type: Full time
Experience: Senior Level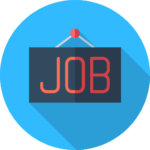 Shiji Information Technology (Hong Kong) Limited
Php Developer Senior Php Developer Multiple Vacancies (Remote)
Php Developer Senior Php Developer Multiple Vacancies | Shiji Information Technology (Hong Kong) Limited | Hong Kong
Founded in 1998, Shiji's aim is to become a "big data" application service platform operator. Shiji has become the leading manufacturer of Chinese hotel information systems after three successful transformations. At the same time, Shiji is gradually expanding from hotel to catering and retail industries, becoming the major software supplier to both industries. Now, Shiji is responsible for approximately 60% to 70% of the market share in the high end sector of hotel and retail industries, and possesses a leading position in the catering industry. The estimated annual revenue of Shiji clients can be more than RMB 5 trillion. Shiji has completed three successful transformations since its establishment. It is now experiencing the 4th transformation dedicating to be a "big data" driven consumer application service platform operator. Shiji has introduced consulting, IT solutions and data platform services. Meanwhile, Shiji is developing worldwide leading products and technologies aiming for the international market and speeding up its globalization progress. Currently Shiji has more than 50 subsidiaries located in major Chinese cities and overseas markets (Singapore and Munich) with over 3,000 employees.
For further information about us, please visit http://www.shijigroup.com.
Responsibilities:

Participate in innovative Cloud-based Applications Development for Hotels, Theme Parks, and Restaurants
Develop Cloud API for partners and customers to build their own app to integrate to our cloud infrastructure
Develop E-Commerce Mobile Applications for our Cloud-based Applications
Performance testing and optimization in APIs
Work as a team to contribute on tertiary level application support for global implementations
Work on Agile Scrum Development methodology
Requirements:

Bachelor Degree holder in Computer Science or related disciplines
Experience in PHP Framework e.g., CakePHP, Laravel, CodeIgniter, Symfony or Yii is a plus
Experience in MySQL, SQLServer or any RDBMS is a plus
Experience in RESTful API and/or web services development is a plus
Experience in Mobile App development is a plus
Knowledge in Amazon Web Services, Microsoft Azure, Google Cloud Platform, or other IaaS cloud service provider is a plus.
Self-motivated, good team player and strong sense of responsibility
Good command of both spoken and written English and Chinese. Mandarin is an advantage
More experience candidate can be considered as Senior PHP Developer
Interested candidates please send your full CV with date of availability and expected salary in Microsoft Word / PDF.
Personal information collected will be used for recruitment purpose only and will be kept strictly confidential for six months.
We offer:

Competitive salary and annual leave
On-the-job training
Medical & Dental Insurance and Annual Health Check-up
Discretionary bonus
Causal, young, fun, and open-minded culture
Free snack & Beverage
29″ Monitor, i7, SSD development environment
Work from home arrangement in pandemic period
Full-time,Permanent
When applying state you found this job on

Pangian.com Remote Network.
<!––END––> <!––END––>