Salary: Competitive Salary
Job Type: Full time
Experience: Senior Level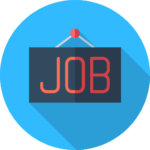 Instill Education
Product Manager Upskill (Remote)
Product Manager Upskill | Instill Education | South Africa
At Instill, our mission is to revolutionise education across the African continent by empowering teachers and school leaders. As a growing edtech startup, we have received accreditation as a private higher education institution in South Africa and have launched our online platform and blended programs to educators in Ghana, Kenya, and South Africa. We are seeking a skilled and passionate Product Manager to join our team. In this role, you will be responsible for managing our growing Product team which plays a pivotal role in shaping our online product; Upskill whilst driving our in-service programs' success across the continent.

What does the role entail?
As a Product Manager at Instill, you will work closely with cross-functional teams to develop, launch, and manage our online product, Upskill, across multiple African countries. You will drive the product strategy, gather insights from customers and stakeholders, and translate them into actionable plans that align with our mission and business goals. Your leadership, strategic thinking, and user-centric approach will be crucial in ensuring our products deliver exceptional value to educators and learners.
The successful candidate will work closely with our team, customers and partners to identify, develop and deploy new system features according to a managed roadmap and backlog. To succeed in this role, you should have a natural analytical way of thinking, be able to explain difficult concepts to non-technical users, have a natural ability to lead and collaborate with a diverse group of people. You will be responsible for;
Product Strategy: Define and communicate a compelling product vision, strategy, and roadmap that aligns with our mission and the needs of our target market across Ghana, Kenya, and South Africa.
Team Management: Lead and mentor a team of product professionals, including product and data capability. Foster a collaborative and innovative work environment.
Stakeholder Engagement: Collaborate with stakeholders, customers, and internal teams to gather insights and define product requirements. Maintain clear communication to manage expectations and ensure alignment.
User-Centric Design: Conduct thorough market research, user interviews, and data analysis to deeply understand user needs and behaviours. Advocate for user-centric design principles throughout the product development lifecycle.
Product Development: Work closely with designers, developers, and other teams to transform insights into actionable plans. As well as provide guidance throughout the product development process, ensuring high-quality and timely delivery.
Release Management: Plan and coordinate product releases, monitor performance post-launch, and iterate based on user feedback and data analysis. Ensure that product updates align with business goals and user needs.
Data-Driven Decision Making: Utilise data analytics, user feedback, and key metrics to inform product decisions. Continuously analyse product performance and iterate to drive improvements.
Cross-Functional Collaboration: Collaborate with cross-functional teams including engineering, programmes, academic teams to align efforts and deliver a cohesive product experience.
Market and Competitive Analysis: Stay informed about industry trends, emerging technologies, and competitors' offerings through ongoing market and competitive analysis.
Agile Methodologies: Maintain agile methodologies, participate in ceremonies such as sprint planning and retrospectives, and drive iterative development processes.
Product Evangelism: Act as a product evangelist internally and externally, conducting demos, presentations, and workshops to educate stakeholders, customers, and partners about the product's value.
What makes you a great candidate?
You are ambitious, hungry to learn and have a deep passion for education. You want to work in a fast-paced business environment and grow with a young organisation that seeks to change the face of education across the African continent.
Bachelor's degree in a relevant field (Business, Computer Science, Engineering, Education, etc.).
Proven experience (5+ years) as a Product Manager, preferably in the edtech or startup industry.
Demonstrated success in leading and managing product teams, including direct reports.
Strong understanding of agile methodologies and product development processes.
Excellent communication skills with the ability to convey complex ideas clearly to technical and non-technical stakeholders.
Data-driven mindset with a track record of making informed decisions based on data analysis and user feedback.
Experience working in fast-paced startup environments, adapting to changing priorities and market dynamics.
Passion for education and a strong desire to contribute to positive change in the African education system.
Do our values resonate with yours?
We measure the impact of everything we do. We believe that education equity is a central pillar of achieving social justice. We pursue excellence in everything that we do. We have the courage to make bold decisions and learn from our mistakes. We build community by being accountable for our actions, fostering collaborative environments, and acting with integrity and humility. We believe that diversity is central to our success.
When applying state you found this job on

Pangian.com Remote Network.
<!––END––> <!––END––>