Salary: Competitive Salary
Job Type: Full time
Experience: Senior Level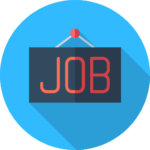 Intellex Systems Group
Project Manager (Remote)
Project Manager | Intellex Systems Group | Canada
Sr. Project Manager– our client requires a project manager to manage agile delivery of a highway transportation application that manages permits, licences and payments.  
Work is hybrid with resource required to work in Toronto office 3 days a week. 
Mandatory Requirements Include:  
At least 10+ years of project management experience, ideally in Insurance or Banking (structured PMO environments).  
Must have experience managing teams internally, including use of project resource and cost management tools and techniques for planning, organizing, monitoring, and controlling IT projects. (ie. DevOps tool, plan view) 
Must be able to work remote and onsite in Toronto office (3 days per week) 
Desirable Requirements Include: 
Experience with tools and techniques for planning, organizing, monitoring and controlling IT projects  
Experience planning and leading project activities during development/testing, UAT and Production 
Experience in Agile delivery 
Strong working experience in developing successful relationships with high level stakeholders including executives and managing 3rd party vendors 
Est. Start Date:   Oct 3, 2023 
Est. Duration:      till Oct 1, 2023 + pos. extensions 
Location:             Toronto, Ontario (Hybrid) 
Posting #:           55246PM
Since 1996, Intellex has established itself as the source for providing quality consultants to both private and public sectors. Our success has led to prefer vendorship for both public and private sector organizations throughout Western Canada.  Our clients and consultants are supported by our internal staff who are experienced in both Information Technology and staffing. We are known for our responsiveness to the needs of consultants and our clients. Give us a call and experience it yourself or visit our website at www.IntellexSystems.com
Unless otherwise specified, ONLY candidates located in Canada or USA, and eligible to work in Canada without sponsorship will be considered.
For more information about Intellex, these, and other opportunities, please visit our website at http://www.IntellexSystems.com. You can also register to receive opportunities by e-mail. If you are interested in any of the above positions, please submit your resume in Word or RTF format quoting posting #(s) above.
Keywords: Project Manager, Project Leader, Program Manager, Program Specialist, Project Specialist, IT Project Manager, IT PM, Senior PM, Sr PM, Senior Program Management, Senior Program Manager, Intermediate Program Management, Intermediate Program Manager, Program Coordinator, Program Manager, Program Management, Project Coordinator, Project Coordination
When applying state you found this job on

Pangian.com Remote Network.
<!––END––> <!––END––>