Salary: Competitive Salary
Job Type: Full time
Experience: Senior Level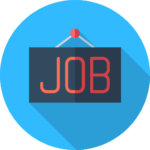 Statistics & Data Corporation (SDC)
Senior Clinical Data Manager (Remote)
Senior Clinical Data Manager | Statistics & Data Corporation (SDC) | United States
SDC is a team of diversified professionals who deliver exceptional Biometric Services, Consulting, and Technology Solutions to pharmaceutical, biologic, and medical device/diagnostic companies. Since 2005 our purpose has been to partner with sponsors to provide high quality and experienced team members to develop great medicines that save lives and cure diseases in the most efficient manner possible. Our global team operates as a value partner to our clients by fulfilling their needs as our own and delivering exceptional results. We are a specialty CRO in that we provide scalable service offerings, focused services area specialists, efficient project timelines, optimal technology solutions, and proven success and experience. Our commitment to our clients is the same commitment to our employees. By offering strong benefits including competitive pay, generous time off, attainable career advances, positive work/life balance and 401k matching (US), we are able to attract some of the most talented people in the industry.
This person will oversee and coordinates all data management activities in support of clinical and/or non-clinical research studies for study initiation, set up, maintenance, and close out. Manages the day-to-day data management project activities including, but not limited to timelines, budgets, staff, project scope, reports, and communication for the lifecycle of the project(s). Mentors/trains Clinical Data Managers and Clinical Data Analysts.
***Candidates must reside in Arizona or along the east costal line in US***
Recruiting agencies, please do not submit unsolicited referrals for this or any open role. We have established agency partnerships, and we will not pay any fee associated with unsolicited referrals.
#LI-Remote
What you can expect from us:
We are committed to developing our employees. We recognize achievements, provide growth opportunities and career advancement, and offer a flexible work schedule, engaging work culture, and employee benefits.
We are passionate about our company culture. Our recognition program is directly tied to our core values of Energy, Integrity, Engagement, Innovation, Ownership, and Commitment.
We strive to provide a place of belonging to our employees with a fun and engaging activities from SDC's culture club.
We are constantly growing and innovating to support our clients and employees' needs. Global in nature, we bring diverse perspectives enabling our growth in this ever-evolving industry.
With a proven track record, SDC has been successfully executing client clinical programs since 2005.
Health Care Plan (Medical, Dental & Vision)
Retirement Plan (401k)
Life Insurance (Basic, Voluntary & AD&D)
Paid Time Off (Vacation, Sick & Public Holidays)
Family Leave (Maternity, Paternity)
Short-Term & Long-Term Disability
Training & Development
Work From Home
Profit based incentive
Exceptional working knowledge of clinical trials and the data management role in the clinical trials process
Excellent organizational and project management skills
Good knowledge and understanding of ICH Guidelines for Good Clinical Practice and Title 21 of the Code of Federal Regulations
A minimum of 3 years of staff mentoring and leadership experience
Outstanding leadership capabilities
Strong delegation abilities
Highly effective written and verbal communication skills in English
Technical skills with EDC systems, CDMS and other relational databases, and Microsoft Office products
Desirable skills include: CRF design, MS Project, involvement with a federal submission (either NDA or PMA), programming skills (SAS, PL/SQL), analytical capabilities, medical coding (adverse events and medical therapies)
Experience in multiple therapeutic areas (TAs) in clinical trials is mandatory including experience in at least two of the following TAs: ophthalmology, oncology, cardiology, central nervous system (CNS), infectious disease, respiratory, endocrinology, gastroenterology
Education or Equivalent Experience
Master's degree (preferably in engineering, applied or life science) and at least four (4) years of experience in clinical data management including leading several clinical studies, or
Bachelor's degree (preferably in engineering, applied or life science) or equivalent education and work experience with a minimum of five (5) years of experience in clinical trials, or
Current Certified Clinical Data Manager (CCDM) status and five (5) years of experience in clinical trials.
When applying state you found this job on

Pangian.com Remote Network.
<!––END––> <!––END––>