Salary: $CHF 150.000 a year per Year
Job Type: Full time
Experience: Senior Level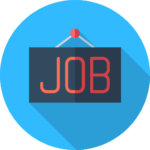 iRhythm Technologies International
Senior Marketing Manager International (Remote)
Senior Marketing Manager International | iRhythm Technologies International | Czechia
iRhythm Technologies is a leading digital healthcare company focused on the way cardiac arrhythmias are clinically diagnosed by combining our wearable biosensing technology with powerful cloud-based data analytics and machine- learning capabilities. Our goal is to be the leading provider of first-line ambulatory ECG monitoring for patients at risk for arrhythmias. iRhythm's continuous ambulatory monitoring has already put over 4 million patients and their doctors on a shorter path to what they both need – answers.
Job Summary and Purpose:
We are looking for an experienced International Marketing Manager to support the launch of Zio ®, our Ambulatory Cardiac Monitoring Service Solution, to markets beyond the United States and the United Kingdom.
We are a small team of likeminded people, with extensive experience in bringing disrupting medical technologies to markets globally. Our work environment is fast-paced and collaborative. Most of all, we are passionate about improving the quality of healthcare delivery as well as the patient experience.
This is a unique opportunity for an experienced marketing professional to lead international marketing. If you are experienced in launching medical innovations globally, are problem-solver, with an entrepreneurial spirit, who is not afraid of making recommendations and taking decisions without perfect information, we are looking for you.
Responsibilities
Prepare a Go to Market Plan and lead the launch execution.
Create and implement global strategy to raise awareness and generate demand, using a metrics-based approach to measure effectiveness.
Iterate on brand strategy, including segmentation, targeting, positioning, and messaging
Create traditional, digital, and DTC campaigns and messaging, and manage multi-channel execution in partnership with global communications and creative partner(s) and vendors
Research customer economics and contribute to crafting access and pricing strategies
Develop and execute tactical marketing plans for multiple countries, to drive promotional, channel, and selling strategies
Develop and maintain sales support materials, including brochures, videos, animations, presentations, product, and competitive briefs
Serve as primary contact for messaging and product-/therapy-related matters for sales teams
Lead conference and trade show strategy and planning for the US and Europe
Maintain strong customer relationships with KOLs, societies, and advocacy groups; identify thought-leaders and manage consulting agreements
Gather market intelligence and report on market dynamics, competitive information, key trends, and clinical data that could impact our business in order to shape commercial planning
Identify forecast and demand plan inputs, working with Sales, Operations and Finance partners
Support corporate communications initiatives
About you:
Required:
Bachelor's degree in business, marketing, or science-related field.
Solid professional experience in marketing or related field in MedTech, medical device, consumer Healthtech, or other life sciences industry
Experience in working with teams cross-functionally across different geographies
Experience with both traditional and digital marketing, including DTC and performance marketing
Creative, entrepreneurial, self-directed problem-solver, who functions well in a fast-paced environment
Intellectual curiosity and the desire to continuously improve
Excellent verbal and written communication and presentation skills
Global outlook and experience in cross-cultural business environment
In-depth understanding of driving adoption of MedTech in healthcare systems
High degree of initiative, judgment, decision-making, to drive multiple projects
Ability to analyze complexity and simplify it into clear action plans
Well organized with excellent follow-up skills
Excellent analytical and problem-solving skills
Ability to make effective and persuasive presentations on complex topics to various internal and eternal stakeholders
An ability to travel dependent upon location and demands of the business
Achieves strategic customer objectives defined by company management.
Maintains high customer satisfaction ratings that meet company goals
Fluent in English
Desirable:
MBA
Experience in cardiology, cardiac arrhythmia markets and digital health
CRM experience (in a Sales or a Marketing capacity) and sales experience is a plus
Product launch experience, with a track record of success; launch experience in MedTech preferred
Experience in both upstream and downstream capacities
Fluent in German or another language
Job Type: 100%
Pay: From CHF150,000.00 per year
Benefits:
Company pension
Work from home
Schedule:
Supplemental pay types:
Experience:
Marketing: 5 years (Preferred)
Medical Device: 5 years (Preferred)
Language:
English (Required)
German (Preferred)
Work Location: Remote
Application Deadline: 29/09/2023
When applying state you found this job on

Pangian.com Remote Network.
<!––END––> <!––END––>