Salary: Competitive Salary
Job Type: Full time
Experience: Senior Level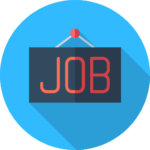 franklin.ai
Senior Software Engineer (Remote)
Senior Software Engineer | franklin.ai | Australia
As part of the Software Engineering team, you'll be at the core of our product development, helping to create tools that will benefit millions.

About us: Franklin.ai
Franklin.ai aims to apply the latest methodologies in artificial intelligence (AI) to ultimately put groundbreaking AI tools in the hands of pathologists.
Franklin.ai is a joint venture between global medical diagnostic leader Sonic Healthcare (ASX:SHL) and health technology game-changer Harrison.ai with a mission to raise the standard of healthcare for millions of patients every day.
Globally, pathology faces a stark skills shortage, with the number of US pathologists decreasing 18% between 2007 and 2017 despite an increase in workload. Building comprehensive AI solutions for pathology will help scale the capacity of diagnostic care across the globe. This new partnership combines Harrison.ai's depth of expertise and comprehensive AI methodologies with Sonic Healthcare's global clinical experience and distribution. The collaboration will unlock digital pathology to provide pathologists with a second set of eyes, using state-of-the-art AI technology to deliver efficient and accurate diagnosis support.
We're redefining what's possible in healthcare, through AI technology.

About your role:

As a Senior Engineer you will be working closely with our Product and Design team, alongside the wider Engineering team, to deliver our first product and help shape our engineering culture. Using modern infrastructure and software engineering best practices, you will be building the future of digital pathology by transforming the designs from our UI/UX team into functional applications that consume digitized pathology slides and report the predictions of our world leading artificial intelligence models to our end user pathologists.
What you'll be doing:
Collaborate closely with the development team, product team and UI/UX design specialists to deliver excellent software products
Transform designs from our UI/UX team into functional applications
Mentor team members in your domain and technical areas of expertise while fostering a culture of continuous learning and career development within the team
Identify obstacles and potential for delivery, business and process improvements and work through them
What we're looking for:
Strong experience with TS, JS framework (React preferred, Angular or Vue) as well as CSS (SCSS, JSS, Tailwind etc.)
Experience developing cloud native software applications that are highly scalable, secure, resilient and fault tolerant (ideally with AWS)
Experience building complex applications with an understanding of the trade-off between user functionality and style
Solid understanding of engineering principles, automated testing (Jest Mocha, Cypress), networking protocols and distributed systems
Excellent verbal and written communication skills with the ability to understand and explain complex concepts with clarity to technical and non-technical audiences
Nice to have:
Experience working on RESTful APIs using Express or similar framework
Experience with Electron
Experience working in a greenfield environment with high degrees of ambiguity
Experience in developing software for medical devices
Why join us?
Do work that matters: our pioneering Pathology AI solutions will help detect cancer, improve diagnostic accuracy and potentially save millions of lives.
Flexible working: we have a remote-first environment with a cool office for social events and brainstorming sessions, or even full-time onsite if you prefer.
Grow your career with us: we are believers in lifelong learning. You'll have access to a variety of resources and continuous career development opportunities.
Competitive salary and equity: we're constantly analysing market rates to keep our compensation up to date, in addition to offering a generous stock options program.
Stay at the top of your game: work with diverse teams of industry experts and leaders who are passionate about what they do.
Vibrant culture: with sponsored team activities, fun social events and a supportive work environment, your holistic wellbeing is top of mind.
What's next?
Thank you for considering becoming part of our team. Please apply now to register your interest and we look forward to reviewing your application shortly.
We are proud to be an Equal Opportunity Employer. We celebrate diversity and we are committed to building inclusive teams that represent a variety of backgrounds, perspectives and skills. The more inclusive we are, the better our work will be. All employment is decided on the basis of qualifications, merit and business need. If you need any reasonable adjustments, accessibility assistance or would like to note which pronouns you use at any stage of our hiring process, you may contact us at careers@franklin.ai
When applying state you found this job on

Pangian.com Remote Network.
<!––END––> <!––END––>