Salary: Competitive Salary
Job Type: Full time
Experience: Senior Level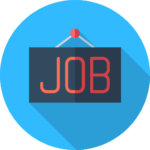 Premier Media
Taboola Outbrain Specialist For Marketing Agency Ec (Remote)
Taboola Outbrain Specialist For Marketing Agency Ec | Premier Media | Ecuador
Hello Taboola/Outbrain Specialists!
My name is Mark, founder of MVR Digital.
About the company:
MVR Digital is a performance marketing agency in NYC working with early-stage E-commerce brands to help them grow profitably online. From ad campaigns to content production to website and app development, we create experiences that bring your brand's promise to life.
About the role:
We are seeking a skilled Taboola/Outbrain Specialist to join our marketing agency. The ideal candidate should have expertise in managing Taboola and/or Outbrain campaigns and a strong understanding of native advertising strategies.
This is a part-time, project-based position with the potential to grow.
We are looking for someone who can work within the US time zone (MST) or have overlapping hours.
Responsibilities:
Develop and execute effective Taboola and/or Outbrain campaigns for our clients, aligning with their marketing goals and objectives.
Conduct thorough research to identify suitable publishers and platforms for campaign placement.
Create compelling native ad content and optimize it for maximum engagement and conversions.
Monitor and analyze campaign performance, making data-driven decisions to optimize campaigns for better results.
Collaborate with clients and internal teams to gather campaign requirements, provide strategic insights, and deliver regular performance reports.
Stay updated with the latest trends and best practices in native advertising, and Taboola and/or Outbrain.
Maintain a strong understanding of clients' industries, competitors, and target audiences to ensure campaign success.
Work with a fully remote team
Completely remote and flexible schedule
Location independence
Working with exciting businesses and projects
If this sounds interesting to you please proceed with your application.
Kindly be advised that the recruitment process is being managed by SellerPlex. For any further details or inquiries, kindly reach out to the SellerPlex recruitment team, as they oversee all our hiring procedures.
Proven experience in managing Taboola and/or Outbrain campaigns, including campaign setup, optimization, and performance analysis.
In-depth knowledge of native advertising platforms, including Taboola and/or Outbrain, with a track record of driving successful outcomes.
Familiarity with publisher research and selection processes to identify suitable platforms for campaign placement.
Strong copywriting and content creation skills for native ads, with a focus on engaging and converting target audiences.
Proficiency in campaign performance monitoring and data analysis to make informed optimization decisions.
Excellent communication and collaboration skills to work effectively with clients and internal teams.
Ability to work independently, prioritize tasks, and meet project deadlines.
When applying state you found this job on

Pangian.com Remote Network.
<!––END––> <!––END––>