Salary: Competitive Salary
Job Type: Full time
Experience: Senior Level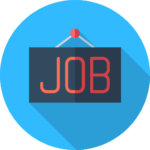 BMAT Music Innovators
Ugc Strategy Operations Manager (Remote)
Ugc Strategy Operations Manager | BMAT Music Innovators | Spain
That thing we do
We're the Operating System for the Music Industry – a platform that pumps up the jam of every play.
We connect all players of the industry to amplify the value of music. Driven by machine learning and copyright expertise, our system pumps neutral data and authoritative knowledge to everyone along the chain. For those who make or use music, we allow them to plug in to our O.S. to ease operations, increase earnings, and get in sync with everyone else.
The project
As part of the Digital team, you will help build and improve one of the most complete music data processing systems in the world. We are connected to more than 80 service providers such as Spotify or Apple Music. The sales reports they provide us are ingested in a scalable platform that allows us to efficiently process billions of music transactions each year. We also provide on-demand audio identification services, that allow our partners to monitor user-uploaded content platforms like YouTube and increase revenue collection from videos containing their music.
A system of this magnitude needs resourceful, action-driven and diligent people to be maintained, operated and evolved. You will work side by side with the Barcelona team in order to offer the best user experience for our clients and develop creative solutions to satisfy their business needs.
You Can Enjoy
Flexible working hours and location
Flat hierarchy
You can make the role your own and run your own development
Online language classes to improve your Spanish, Catalan or English
Online and onsite courses and music industry workshops run by inhouse experts
We'll provide you with all equipment needed for you to be comfortable
Unlimited time off because we believe that you know best when you need to rest.
Barcelona HQ office available to you, kitted out with a rehearsal room https://www.bmat.com/bmat-house/
Who the FAQ are BMAT
BMAT started in 2005 when a group of engineers with a passion for music decided to spin-off from an audio research lab in Barcelona. We're now over 160 people, spread across Barcelona, Buenos Aires, Lima, Rio de Janeiro, London, Paris, Nairobi, Oslo, Tel-Aviv, Singapore, Tokyo, Manila, Bangkok and Lagos.
We're a team of pretty decent people who enjoy working with each other. We're open-minded and well-traveled, coming from all parts of the world. We've got rappers, producers, cello players, DJs, and songwriters. The passion for music, the excitement for innovative technology and Barcelona as a backdrop has proven to make a good combination.
Join us from wherever you are on our mission to help make music live forever.
We say there's a BMAT touch. We believe it has to do with being passionate, obsessive, nice, generous, honest, self-motivated, entrepreneurial, intrepid, crazy, extraordinary, creative, agile, human, friendly, smart, witty, talented, naive, optimistic, surprising, sensual, and nerdy, but not very hipster (unfortunately). Our way of being is always sprinkled with transparency, perseverance, flexibility, open-mindedness and trustworthiness.
Diverse perspectives drive innovation, and innovation is kind of our thing. Our open-minded and flexible culture organically fosters this diversity. We've learnt that we thrive on learning from each other, so we don't just welcome but actively hire a range of open-minded people from all walks of life. Our team is made up of people with different backgrounds, perspectives, orientations, abilities, musical tastes, dress sense and time-zones – but we all have one common goal: Making the music world a better place. With equal opportunities for everyone, BMAT is a pretty nice place to work.
All About you
Key Responsibilities
Business Development of BMAT's service that deals with identifying music in UGC (User Generated Content) platforms: generate opportunities, communicate with prospects to sell the service, generate and send proposals, close deals.
Product management: diagnose customer needs, current status of the product, envision improvements.
Operations management: coordinate the team to ensure deliveries meet expected timing and quality. Diagnose, design and implement process improvements. Prioritize and coordinate software developments required to improve system reliability, cost efficiency, service quality (conceptually, developer skills are not required).
Role Requirements
Essential Skills
Expertise in music copyrights and music metadata.
Knowledge and experience with YouTube operations, YouTube CMS including manual claiming, Content ID.
YouTube Certifications: YouTube Content Ownership, Music Rights Management, Asset Monetization.
Proficiency working with software, databases and music reporting formats.
3-5 years experience working for Digital distributor, Collective Management Organization or similar.
Product management in software / data / web services.
Project management skills.
Efficient communication to work with diverse teams remotely.
Excellent verbal and written communication skills.
Ability to take initiative and act independently and proactively.
Fluent in English, any other language would be an advantage.
When applying state you found this job on

Pangian.com Remote Network.
<!––END––> <!––END––>