Salary: Competitive Salary
Job Type: Full time
Experience: Senior Level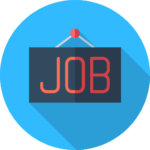 Embark Studios
Ux Lead Creative Play (Remote)
Ux Lead Creative Play | Embark Studios | Sweden
We are looking for a UX Lead who is interested in enabling players to express themselves through creation – in multiple ways on multiple platforms – to join our creative play team. We are building a social real-time world with flexible and fun ways for people to create and share, so our UX goals are a mix of many existing models.
In this role you will be responsible for conceptual UX leadership and driving our philosophy and approach to UX. You will also do specific work on UX improvements across the project which means interactive experiments, research, design and iterating interfaces in our real-time 3D environment.
The team you will be joining is focused on playful tools for creation – where we blend game-style play with expressive tools. You'll work with a cross-functional (and hybrid-remote) group of designers, coders and artists to find ways to build direct and engaging ways players will remix and evolve the worlds they are in – balancing maximal possibilities with minimal overhead.
Example of responsibilities
Teamwide concept alignment on UX Strategy and effectively communicate designs to the product and design teams
Create interactive prototypes, wireframes and documentation that clearly convey ideas
Drive and implement UX improvements across the project
User-test on prototypes, other software, and conceptual ideas – share learnings across the team
Work with UX for UGC type products
Driving learnings and feedback loops for the live product
We would love if you have
Been working with broad UX concepts and concretized strategy for early phase products
Cross platform UX development experience
Some experience in UXR
Enough Tech knowledge to talk meaningfully to implementers and preferably some comfort coding
Strong collaboration skills and leadership through examples and iterating
5+ years of experience with a proven track record, preferably from the gaming industry
Fluency in English
At Embark we offer competitive salaries, passionate colleagues to share knowledge with and much more, but most of all we invite you to take part of a journey into the unknown, to build creative, surprising and beautiful experiences together.
We welcome game makers of all sex, class, colour, age, gender identity, education, religion, opinion, culture, nation of origin, language, sexual orientation, shape, size, and ability.
Did we leave anyone out? Well, we welcome you, too! We think that the gaming industry is made better when everyone has a seat at the table.
Be yourself at Embark and make games while doing so. Please apply with confidence. We can't wait to hear from you (in English)!
If this role doesn't quite match what you're looking for, feel free to apply to us via our "Open Application."
When applying state you found this job on

Pangian.com Remote Network.
<!––END––> <!––END––>