Salary: Competitive Salary
Job Type: Full time
Experience: Senior Level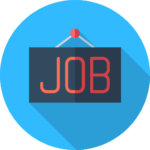 Telesure Investment Holdings
Virtual Financial Advisor (Remote)
Virtual Financial Advisor | Telesure Investment Holdings | South Africa
BE UNSTOPPABLE
Customer Needs Clarification
Set clear objectives for each sales call; tailor standard materials to make presentations to decision makers; and ask relevant questions to gather information, to evaluate the customer's level of interest, and to identify and respond to areas requiring further information or explanation. Understand the customers' unique profile, identify a relevant course of action based on customer needs and undertake an appropriate course of action to ensure customer satisfaction, delivered through financial needs analysis.
Sell Customer Propositions
Identify the products or services that best meet the customer's stated needs, explain the selection to the customer, and invite the customer to make a purchase at the standard price/terms and conditions of sale. Options include sale of investment products such as lump sum/recurring. Understand and deliver the required individual targets such as, achieving talk time targets, sales targets and other targets.
Performance Management
Priorities own workflow and ensure work is completed to the required standards of productivity, quality and timeliness; use performance management systems to improve personal performance. Achieve talk time targets, effectiveness targets and sales targets.
Customer Relationships Development
Make calls to allocated customers to develop new relationships. Act as a first point of contact for customer. Manage contacts, connect with the client, develop rapport and form relationships to ensure positive customer experiences at all times.
Sales Opportunities Creation
Identify potential customers by obtaining information, referrals, and recommendations from existing customers.
Operational Compliance
Develop knowledge and understanding of the organization's policies and procedures and of relevant regulatory codes and codes of conduct to ensure own work adheres to those standards. Obtain authorization from a supervisor or manager for any exceptions from mandatory procedure.
Personal Capability Building
Develop own capabilities by participating in assessment and development planning activities as well as formal and informal training and coaching; gain or maintain external professional accreditation where relevant to improve performance and fulfill personal potential. Maintain an understanding of products, relevant technology, external regulation, and industry best practices through ongoing education. Consistently achieves results, even under tough circumstances. For example, regularly pushes self to achieve outstanding outcomes; consistently establishes bold goals for own performance; is passionate about excellent results and significant contributions. Shows great tenacity to complete goals/initiatives in a timely way.
Communicates Effectively
Develops and delivers multi-mode communications that convey a clear understanding of the unique needs of different audiences. For example, listens attentively and takes an interest. Keeps others well informed; conveys information clearly, concisely, and professionally when speaking or writing.
Instills Trust
Gains the confidence and trust of others through honesty, integrity, and authenticity. For example, is consistently honest and straightforward; shares uncomfortable information in a clear and helpful manner. Maintains high ethical standards and professional codes of conduct.
Ensures Accountability
Holds self and others accountable to meet commitments. For example, tracks performance and strives to remain effective, learning from both successes and failures. Readily takes on challenges or difficult tasks and has reputation for delivering on commitments.
Manages Complexity
Makes sense of complex, high quantity, and sometimes contradictory information to effectively solve problems. For example, looks at complex issues from multiple angles; explores issues to uncover underlying issues and root causes; sees the main consequences and implications of different options.
Customer Focus
Builds strong customer relationships and delivers customer-centric solutions. For example, digs deeply into customer feedback and drives the innovations that can enable the organization to better meet customers' future needs. Frequently adjusts approach to ensure customer needs are met and to improve service.
Education
Matric / Grade 12 or SAQA Accredited Equivalent (Essential);
RE5 (Essential)
120 FAIS Credits (NQF5) in Wealth management (Essential)
Class of Business (COB) (Essential)
120 FAIS (NQF6) in Wealth management/ CFP/ equivalent (Advantageous)
A relevant Finance related degree / diploma (Advantageous)
When applying state you found this job on

Pangian.com Remote Network.
<!––END––> <!––END––>