Salary: $$50,000–$55,000 a year per Year
Job Type: Full time
Experience: Senior Level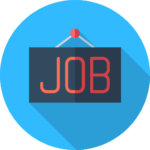 Helium Video & Marketing
Web Designer (Remote)
Web Designer | Helium Video & Marketing | Canada
Do you love designing new websites? Helium is looking for a creative and ambitious web designer. An initiative taker who wants to contribute to successful company growth and be rewarded for hard work. Working directly with the owner of Helium, you will soar above the ordinary and take ownership of your role and the business.
We are a growing digital marketing firm that builds creative marketing campaigns, websites, personalized SEO and social media strategies. We practice a good work-life balance with a focus on digital wellness and accessibility. We believe that every business deserves marketing they can be proud of in Toronto and worldwide.
You could be a great candidate if you would like to have a flexible schedule, enjoy working from your home office as well as some in-person meetings, can easily commute to Etobicoke for meetings, enjoy developing your role with a company to make it your own, and have experience in marketing, web design, social media, and/or blog creation.
Who we are looking for:
A talented designer who enjoys creating unique user experiences.
Someone who loves to try new skills and curiosity to explore new approaches.
Excellent organization, planning, and interpersonal skills and understanding of how to manage your time working in a mostly virtual environment.
Excellent written and verbal communication skills, with high attention to detail and accuracy. [English fluency a must]
Background in Web Design, Marketing, or Business Administration.
A self-motivated manager who easily builds relationships with consultants and clients.
Be a valuable member of a growing team and make a long-term work commitment to developing your position with Helium.
Live in or near Etobicoke – required.
What you will be doing:
Create wireframes and interactive prototypes to visualize web interfaces
Bring your creative visions to life on the WordPress CMS
Determine content and information infrastructure to create sitemaps
Assist with client account management, including recruitment and retention across a variety of platforms;
Design templates for newsletters, landing pages, and digital other experiences with an emphasis on user experience;
Share your creative insights, feedback, and opinions to contribute to our digital marketing strategies and efforts;
Lead the maintenance, growth and health of our many online communities;
Aid in the analysis to optimize campaigns using analytics to maximize performance;
Perform market and keyword research to identify and stay on top of industry trends;
Provide administrative support when needed and perform other tasks as required.
Requirements and Qualifications:
Understanding of web design and user experience principles
Experience with WordPress CMS;
Comfortable with writing or working with HTML, CSS and JavaScript;
An academic degree is an asset, relevant experience in marketing, communications, business administration or related field is mandatory;
Excellent organizational and time management skills;
Ability to manage projects and client requests while prioritizing to meet deadlines;
Excellent problem-solving skills;
Ability to maintain strict confidentiality, and use discretion, diplomacy, and tact.
What we offer:
90% remote work opportunity, with 10% in-person requirements
Work that inspires people to collaborate and do amazing things
A chance to take ownership of your position and duties and become personally invested in Helium's success
Generous bonuses based on company growth
Vacation: 2 weeks for the first year
Flexible work schedule with a focus on productivity and moving projects forward
Apply Here: https://form.helium.marketing/form/S_wSzSPnasH9Wc_FT15X0J1BuEcPl5gIpRYjNVf3dSc=
Job Type: Full-time
Salary: $50,000.00-$55,000.00 per year
Benefits:
Casual dress
Flexible schedule
Paid time off
Wellness program
Work from home
Flexible Language Requirement:
Schedule:
Supplemental pay types:
COVID-19 considerations:
This is a mostly remote work position, with some client-facing requirements.
Work Location: Hybrid remote in Etobicoke, ON M9A 1B9
When applying state you found this job on

Pangian.com Remote Network.
<!––END––> <!––END––>